http://rgho.st/8FPHtmZR9
I strictly recommend to download TACTICS TIME 1 &  2. Because this book itself delas with how to use those books properly and how can we improve our tactics.
TIMOTHY BRENNAN has been writing about chess
improvement and creating chess tactics problems
from amateur chess games since 2003 when he took
over duties as Editor of the Colorado Chess
Informant magazine.
Tim created his website, Tactics Time,
http://tacticstime.com in May 2011 as a way to help
class players out there improve their chess game,
raise their rating, build their tactical muscles, and
have fun while doing it.
Tim enjoys playing in over the board USCF rated
tournaments, and correspondence chess online at
redhotpawn.com (handle TimmyBx).
You can e-mail Tim at Tim@tacticstime.com.
You can follow TacticsTime on Twitter at https://twitter.com/#!/TacticsTime and on Facebook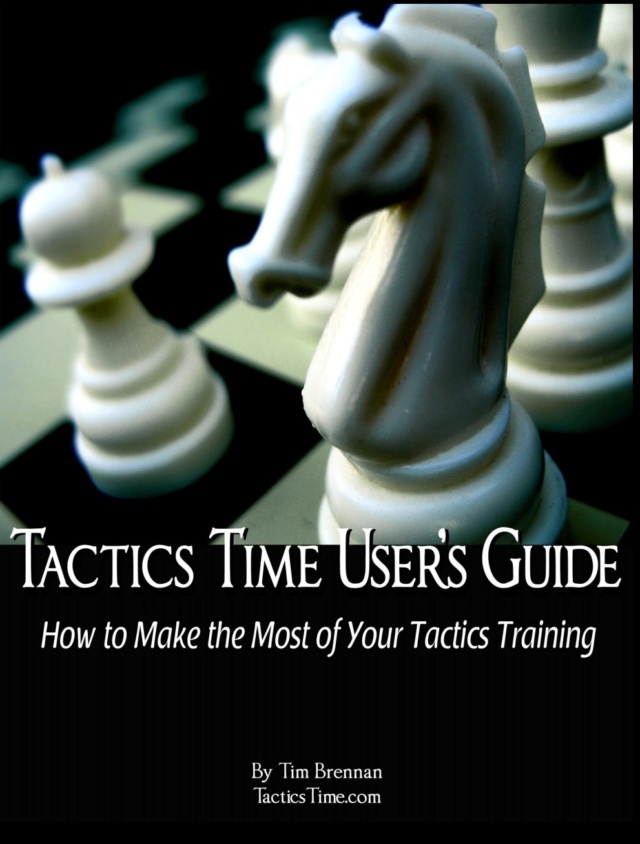 WhiteKingCHESS




Posts

: 205


Points

: 1810


Reputation

: 1379


Join date

: 2019-02-12



do anyone here have the tactics time database?

LANDRO




Posts

: 254


Points

: 391


Reputation

: -65


Join date

: 2017-06-12



Would you please create a solidfiles mirror?
Thank you!

SumoFighter




Posts

: 13


Points

: 10


Reputation

: -3


Join date

: 2019-03-27



---
Permissions in this forum:
You
cannot
reply to topics in this forum