http://rgho.st/8ywMKdjjQ
It is very interesting book, more impressive than other similar good titles such as Improve Your Attacking Chess by Simon Williams and Secrets of Attacking Chess by Mihail Marin, yet Jan Timman's presentation is superior in terms of clear exposition of the game flow to the point when the attack is about to unfold. I think this book will be very helpful for those young chess players who want to develop an attacking chess style by analyzing the games of their favorite top players. The book is a sheer pleasure to read thanks to its very clear verbose style, and a large number of beautiful games displaying the highest level of chess mastery in action. Jan Timman's gift to explain complex things in an accessible manner makes the book suitable for intermediate chess players, who want to grasp that illusive image of chess style.
The book is comprised of 33 games: three games from each of eleven masters (Karpov, Short, Kasparov, Topalov, Polgar, Sokolov, Anand, Timman, and I forget the others). Serious players will have seen the games before in publications such as NIC Magazine and Chess Informant. In some cases, they're so well known they've already appeared in several books. Timman's light analysis and comments don't shed any new light on the games. This book is closer in style to his earlier book, "Curacao 1962," rather than his more serious "The Art of Chess Analysis" or "Power Chess with Pieces."
Product details
   File Size: 20457 KB
   Print Length: 241 pages
   Page Numbers Source ISBN: 9056911872
   Publisher: New in Chess (February 18, 2014)
   Publication Date: February 18, 2014
   Sold by: Amazon Digital Services LLC
   Language: English
THANKS TO THE ORIGINAL UPLOADER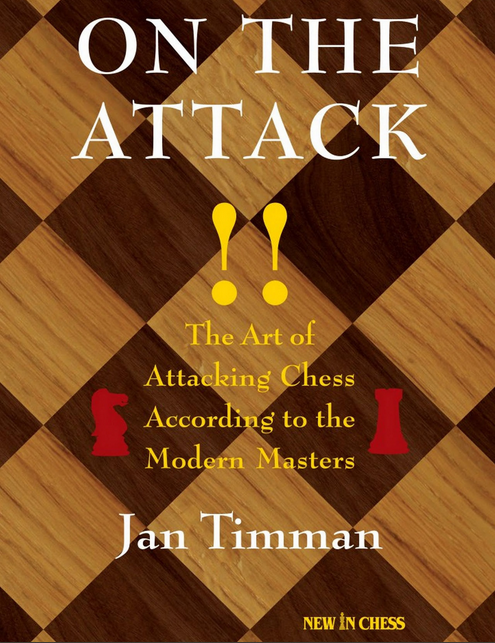 WhiteKingCHESS




Posts

: 205


Points

: 1813


Reputation

: 1382


Join date

: 2019-02-12




eiger




Posts

: 65


Points

: 60


Reputation

: -5


Join date

: 2019-02-05



Link is dead. Please reupload

tanvirrahman




Posts

: 131


Points

: 119


Reputation

: -12


Join date

: 2019-10-25



Hi
https://www16.zippyshare.com/v/SPKu8i3y/file.html
Regards ...

Inzebab




Posts

: 548


Points

: 1783


Reputation

: 1231


Join date

: 2017-09-28



---
Permissions in this forum:
You
cannot
reply to topics in this forum