http://rgho.st/7pHLwR4fK
Let's begin by asking an important question, "Why should you play chess?"
Do you want to become an expert and master all the necessary skills and strategies?
Surely, many of you will buy this book, but will doubt your ability to successfully play chess. A
general misperception is that chess is only meant for those over fifty, and that it is rarely played by
children or teenagers. In fact, chess is extremely popular among people in their teens, twenties, and
early thirties. Today, chess is played in major countries around the world and is part of many game
tournaments.
You may feel anxious about getting started with chess, because you think it's only a game for those
who are exceptionally intelligent or clever. The truth is most people become chess experts, because
they read many books and/or learn the skills and master them from their acquaintances.
Amongst all the invented games, chess is the game of royalty, held in considerable prestige
throughout the centuries. Originally invented to be played by two intellectually curious players in the
6th century AD, over the years, it has evolved into its present form. One player takes the black pieces
and the other takes the white pieces. They use their army of chess pieces until one player puts the
other's king in a situation where they have no choice but to surrender: checkmate.
Chess exercises and stretches the mind; it develops important mental abilities that are useful in all
aspects of life. It teaches critical thinking, concentration, problem solving, abstract reasoning,
evaluation, strategic planning, pattern recognition, and creativity. Chess will teach you how to better
able analyze situations and focus on important factors by eliminating distractions. The game is selfmotivating. Your goal will be to attack and defend your key pieces, and fight your way to
"checkmate."
The book is a perfect guide for both beginners and experts. You will learn the basics of chess, learn
about how each piece sits on the board, master the moves and rules, and learn all the strategies that
will help you win all your matches against your opponent. Learn more about this game of kings by
reading on.
THANKS TO THE ORIGINAL UPLOADER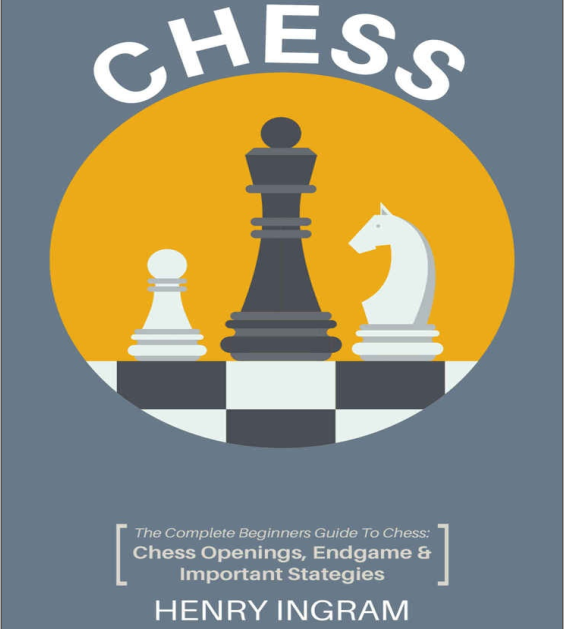 WhiteKingCHESS




Posts

: 205


Points

: 1810


Reputation

: 1379


Join date

: 2019-02-12



WhiteKingCHESS wrote:http://rgho.st/7pHLwR4fK

Let's begin by asking an important question, "Why should you play chess?"

Do you want to become an expert and master all the necessary skills and strategies?

Surely, many of you will buy this book, but will doubt your ability to successfully play chess. A

general misperception is that chess is only meant for those over fifty, and that it is rarely played by

children or teenagers. In fact, chess is extremely popular among people in their teens, twenties, and

early thirties. Today, chess is played in major countries around the world and is part of many game

tournaments. [...]

THANKS TO THE ORIGINAL UPLOADER
All rgho_st links are dead, so I'll try to send alternative (working) links whenever I come across them:
Code:

https://www.mediafire.com/file/qtcvxnkkzva9otc/Chess_-_The_Complete_Beginner%27s_Guide_to_Playing_Chess_-_Henry_Ingram.pdf/file
Cheers

javamate1




Posts

: 223


Points

: 331


Reputation

: 112


Join date

: 2018-09-28



Similar topics
---
Permissions in this forum:
You
cannot
reply to topics in this forum