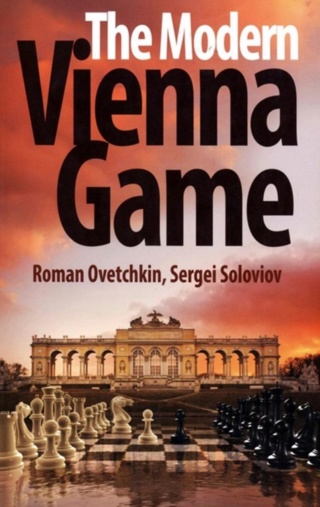 The Modern Vienna Game: 1.e4 e5 2.Nc3 by Roman Ovetchkin & Sergei Soloviov
In The Modern Vienna Game White plans to deploy his forces: the pawns on e4, d3, f4, the bishop on c4, one of the knights on c3 and the other on f3. What is the best way for him to realise his ideas? This book recommends that by playing 2.Nc3 and 3.Bc4, White develops his pieces quickly and preserves the possibility of playing an immediate d2-d4. Why is this called the Modern Vienna Game? At first, in response to 2...Nf6 in the Vienna Game, White used to play immediately 3.f4, but it became evident that was not the right moment for this pawn-move. Following 3...d5, the position is quickly simplified and the game usually ends in a draw. This is why he should play 3.Bc4, postponing the pawn-advance f2-f4 for a while. This scheme can also be used against Alekhine's Defence 1.e4, Nf6; 2.Nc3, which will be studied in a future volume. The present book offers extensive analysis of the Modern Vienna Game with four sections comprising twenty six chapters. Roman Ovetchkin is an International Grandmaster, an experienced coach and trainer and winner of several international tournaments. Sergei Soloviov is a Russian International Master and editor of Chess Stars Publishing.
Code:

https://www35.zippyshare.com/v/8CESD6Ta/file.html

kingame01




Posts

: 126


Points

: 364


Reputation

: 190


Join date

: 2018-10-26



Thanks for sharing! Does anyone have a pgn copy as well?

jjosu




Posts

: 3


Points

: 5


Reputation

: 0


Join date

: 2018-06-12



other link pls, like rghost

thanks in advance

h3uz




Posts

: 33


Points

: 42


Reputation

: 5


Join date

: 2019-05-03



Please guys, if you have the pgn file, share

Thank you!

GiulioCrove




Posts

: 27


Points

: 29


Reputation

: -2


Join date

: 2020-09-10



---
Permissions in this forum:
You
cannot
reply to topics in this forum