Johannes Zukertort
Artist of the Chessboard
As one of the contestants in the first official World Championship match in 1886, Johannes Hermann Zukertort (1842-1888), is undeniably one of the great players of chess history.

Despite a commanding lead in the early stages of that match, Zukertort ultimately had to bow for Steinitz, plagued by health problems that would cause his untimely death only two years later.

The high-point of Zukertort's career was his triumph at the 1883 'super-tournament' in London. His dazzling win against Blackburne still stands as one of the greatest games of all time.

Acclaimed chess author Jimmy Adams presents a selection of Zukertort's best games, mainly annotated by Zukertort himself, and a collection of insightful articles on Zukertort from contemporary sources.

In this monumental book, originally published in 1989 in a limited edition and highly sought after by chess collectors, Jimmy Adams brings Zukertort's masterpieces to the notice of today's chess world and secures his rightful place in history as an important link between the old combinational and the modern positional school.

Jimmy Adams is a prolific chess author, who has written, translated and compiled a wide range of books on openings, historical tournaments and legendary players. From 1991 to 2010 he was the editor of the English magazine Chess.

British Chess Magazine:
"Such comments as 'a labour of love' and 'a tour de force' come to mind when perusing this large book."

Sean Marsh, CHESS Magazine:
"A very fine work indeed and one that is unlikely to be surpassed as the definitive work on one of the the most entertaining, creative and instructive players in history."

Frank Zeller, SchachWelt:
'Every chess player with an interest in history will thoroughly enjoy this book. Because if you replay his games, which sparkle with beauty and elegance, you will recognise that Zukertort was a great player who should not be remembered for his losses."
http://rgho.st/8jvVDvbmV
DJVUCBH
http://rgho.st/6mngp96xY
PGN
http://rgho.st/8kfhcWffD

jiri




Posts

: 648


Points

: 4030


Reputation

: 2691


Join date

: 2012-04-25



Friends, please re-upload this book. Thanks

liong43




Posts

: 17


Points

: 21


Reputation

: 0


Join date

: 2010-05-14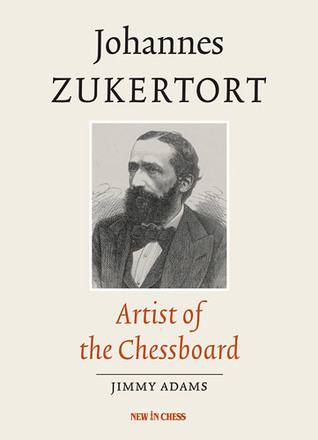 https://www.mediafire.com/?6dswr89hadmh8y8
You are a sacred band of egoists
You are hasbeen

jiri




Posts

: 648


Points

: 4030


Reputation

: 2691


Join date

: 2012-04-25



sugar cake's my man -- had he been in good health, he would've sent steinitz packing, hands down.
word to mother, the first undisputed vice world champion in the history of chess.

duck_sick




Posts

: 41


Points

: 59


Reputation

: 16


Join date

: 2019-09-27



Totally agree with you. Too bad the match could not have been played a few years earlier. Zukertort easily won the  London 1883 chess tournament by three points (22/26).

He won four of the first five games (although Steinitz blundered away a nice position in game 3) in New York and then his poor health took its toll.

"After this defeat, Zukertort's health suffered and he was a greatly weakened player for the remaining two years of his life. Diagnoses of his ailments include rheumatism, coronary heart disease, kidney problems, and arteriosclerosis. His results after the 1886 match declined steeply" source: Wikipedia

Kinda-47




Posts

: 42


Points

: 256


Reputation

: 214


Join date

: 2019-04-20




---
Permissions in this forum:
You
cannot
reply to topics in this forum